There are always hotels striving to be the best hotel, in different ways. Some of the hotels want to be the most unique, other ones want to be the most beautiful. We, at Business Booking International, have chosen our top 3:
Nr. 3 ICEhotel in Jukkasjärvi in Sweden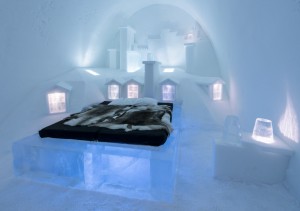 The original ICEHOTEL, Sweden, was founded in 1989. It's an art exhibition and hotel made of natural ice and snow from one of Europe's last wild rivers. The walls, floors and ceilings of the hotel is a canvas of designers from all creative disciplines. The artists and art work vary from year to year, each rendition of the hotel presenting an ephemeral collection. The hotel melts and returns to Mother Nature in spring. Besides the ICE rooms there are normal rooms where you can sleep as well.
Nr. 2 Conrad Maldives on the island Rangali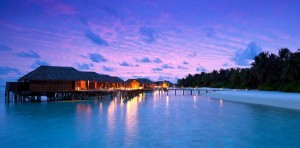 Conrad Maldives Rangali lets you enjoy the beauty that Maldives has to offer in comfort. This is because of the luxurious accommodation. Perhaps you would like to stay on the beach while on your vacation to enjoy the white sand and cool sea breeze. Maybe you would like to relax in the beautiful water villas or treat yourself to a spa water villa with completely private treatment facilities. Whatever your needs are, Conrad Maldives Rangali will cater to it – and with elegance.
Nr. 1 Rayavadee Krabi Accommodation in Thailand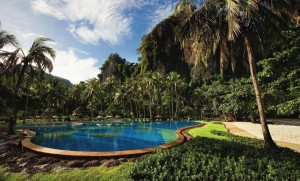 Krabi's premier luxury five-star resort, boasts 98 enchanting two-story pavilions and 4 luxurious private villas spread over 26 acres of coconut groves and tropical gardens and bordered by three beaches. The resort is in the jungle but some of the lovely villas have a beautiful view over the sea. When you are looking for accommodation in Krabi, away from the hustle and bustle of Phuket, then Rayavadee is the perfect place to stay!