Hotel Okura Amsterdam
At Hotel Okura Amsterdam you can enjoy the convenience of having everything under one roof. The new Nagomi Spa & Health facilities and a private boat jetty complete the luxurious hospitality experience in Amsterdam with a touch of Japan. Okura is located in the middle of the lively Quartier Latin of Amsterdam. Standing 23 floors tall, the hotel offers a beautiful view over the city and the canals which are a UNESCO World Heritage Site. There are not many hotels that can claim to have changed the culinary landscape of an entire country, but Hotel Okura Amsterdam can. Okura has four restaurants, all awarded by Michelin, two bars and even a culinary cooking center. All bedrooms are designed to ensure the highest standards of luxury but the masterpiece of the hotel is The Suite; with 485 square-meters it is the largest and most luxurious suite in the Benelux countries!
Grand Hotel Amrâth Amsterdam
The Grand Hotel Amrâth Amsterdam used to be a Dutch shipping house and is perhaps the most beautiful structure built in the style of the Amsterdam School. It boasts not only a breath taking exterior, but also an interior of unsurpassed beauty. Every room in the five-star hotel features details from the maritime past. Views of the canal or the IJ waterway make an overnight stay here a special occasion steeped in history. Furthermore, Grand Hotel Amrâth Amsterdam is the only five-star hotel in Amsterdam with a Dutch parent company. This makes the hotel even more special and more personal.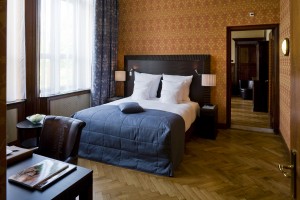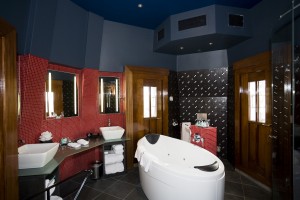 Park Hotel Amsterdam
In the city Centre of Amsterdam, nestled in the middle of the stunning Fashion & Museum district, you will find the newest and most fashionable urban boutique hotel in Amsterdam, styled in contemporary luxury. The hotel is an ideal choice for the seasoned business traveller as well as the lifestyle-driven individual eager to access this vibrant city. Arts and culture, dining and nightlife only steps away. Inside the Park Hotel you can find the award winning MOMO Restaurant, Bar & Lounge. This is the place you head for the best Pan Asian food, Cosmos and the ultimate chill out.