City trip
Meetings and incentive travel is firmly back on the menu for 2015 and is expected to accelerate throughout the year and beyond. Business Booking International has revealed three great European incentive destinations.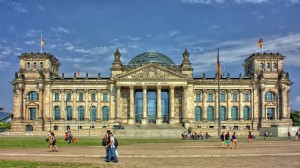 Berlin
Berlin is an amazing multifaceted city that combines rich historical and cultural offerings with awesome attractions like the Berlin wall and one of the best bar and club scenes in the world. Hotel prices are cheap and Berlin is just a few hours away from The Netherlands. Furthermore, you can enjoy many forests, parks, gardens, rivers and lakes.
Modern Berlin is home to famous orchestras, museums, entertainment venues, and is host to many sporting events. The city is well-known for its festivals, diverse architecture, beautiful buildings, contemporary arts, and a high quality of living.
My three words for Berlin would be: historical, cultural, evolving. Or international, cheap, graffiti. Or maybe just: awesome weekend trip. What three words do you have?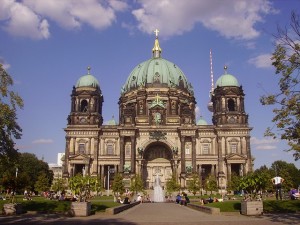 Prague
The centre of Prague is so unique and beautiful that is has been included in the UNESCO list of World Heritage Sites since 1992. The city is home to some very famous cultural attractions, many of which survived the violence and destruction of 20th-century Europe. Main attractions include the Prague Castle, the Charles Bridge, Old Town Square, the Jewish Quarter, the Lennon Wall and Petřín hill.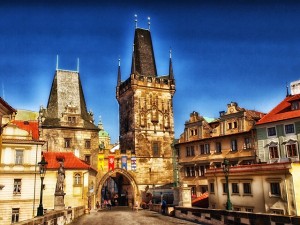 You can find many major museums in the city along with numerous theatres, galleries, cinemas, and other historical exhibits. The public transportation system that connects the city is very modern and accessible.
In 2011, Prague was the sixth-most-visited city in Europe and it 2014, the city ranked fifth on the Tripadvisor world list of best destinations.
In conclusion, words can hardly describe how beautiful the Old Town of Prague is. You can endlessly wander down the beautiful cobble streets and visit the sites and architecture. A great cultural experience you need to see with your own eyes!
 
Venice
Venice has been called many names since its existence. "City of Water", "City of Masks", "City of Bridges", "The Floating City", and "City of Canals" are some examples. It is situated on a group of 118 small islands separated by canals and linked by bridges. The city in its entirety is listed as a World Heritage Site, along with its lagoon.
The setting of Venice, the architecture and the artworks are amazing. Luigi Barzini described it in The New York Times as "undoubtedly the most beautiful city built by man".
Wander through the narrow alleys, or float past the beautiful palaces and bridges of Venice on a gondola and we can guarantee you will be enchanted by the beauty of Venice. Don't leave Venice without tasting a delicious Bellini cocktail. Cheers to a wonderful incentive trip!
Would you like to visit one of these three marvellous cities?
Contact us at Business Booking International and we will arrange it for you right away!