Would you like to relax and see beautiful views while you enjoy your beverage? Then try these hotel terraces. These terraces are positioned at the top of central located hotels.
Rock Bar, Bali
This bar is located on a rock of 14 metres above the sea and hence the name the Rock Bar. Many visitors describe the view as breath-taking and as one of the best places to experience the nightfall.
The Penthouse, Madrid
The Penthouse lounge is a hot spot for many Madrilenians and visitors of the city. You can find this terrace at the top of the ME Hotel in Madrid nearby Plaza Santa Ana. Due to the beautiful view and purple lightening the place has a magical ambience. Unfortunately, you can only visit this location in the summer.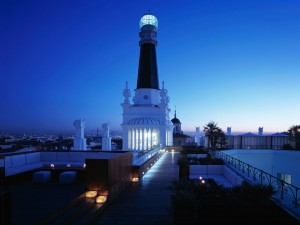 Piano bar, Mont Pelerin
One of the best lounge spots in Europe, located next to the lake of Geneva is the Piano bar in Mont Pelerin. The La Mirador Resort & Spa which exploits this bar, assets a gem in comparison to other hotels around the lake. While you enjoy your drink you can relish of the phenomenal environment.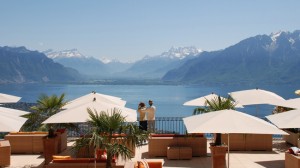 The lounge bar of the Four seasons hotel, Las Vegas
The lounge bar of the Four Seasons hotel on the Strip in Las Vegas exudes calm. A wonderful place to escape the hustle and bustle of the gambling city. Guests can enjoy cocktails, small dishes and sweets. The terrace is conveniently arranged with tight, comfortable furniture. The use of colour (grey with green accents) is excellent. Nebulisers and fans provide cooling during tropical temperatures.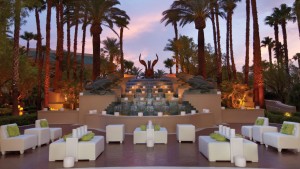 Blu bar on 36, Sydney
This terrace, with a view like no other, is located on the 36th floor of the Shangri la Hotel and has a breath-taking view on the famous Sydney Opera House and the Harbour Bridge. Another unique selling point of this bar is their inventive style of selling cocktails. While you order a cocktail, you can enjoy a masterclass in mixology of serious connoisseurs.