Travelling ecological is a hot item! And that is good because we only have one planet! You can travel sustainable by traveling with an eye for the environment, the local culture and the economy. But how do you go on a sustainable business trip? These 8 tips will help you to do a more sustainable business trip.
Choose for a sustainable destination
There are a few destinations that are focusing more on sustainability than others. An example of such a destination is: Gozo, Malta. This destination is an ecologic-friendly island. All the food you can eat here is 100% organic. The bating water is nature and the island are very clean. The goal here is to reduce CO2 emission to be a fully ecologic island by 2020! Take a bike for a tour or walk on this beautiful island.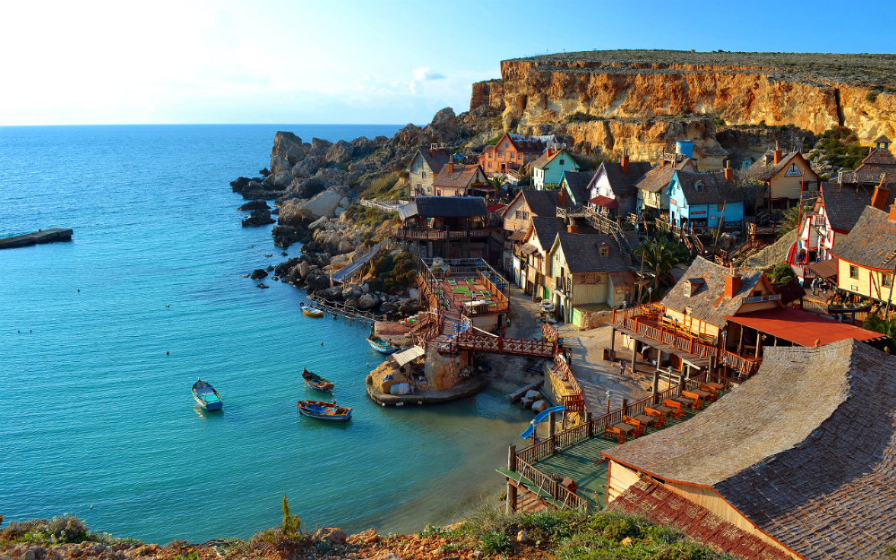 ©www.dltviaggi.it
Choose for a sustainable accommodation
If you still choose for a sustainable destination you might look for a sustainable accommodation. Sustainable locations are labeled with a Green Key quality mark. This is an international mark for sustainable companies in the leisure and business branche. Companies with a Green Key mark do everything to save the environment without sacrificing comfort and quality for their guests. They go one step further than the normal laws and regulations requires. Consider for example a hotel from Accor. They put a planet 21 program on the market that means that they guarantee ecological hotel designs and they serve sustainable food in 21 hotels. Curious about this program? Read more about it in the link below:
https://www.accorhotels.com/nl/sustainable-development/index.shtml
Take the train
Take the train for distances less than 1000km. Trains are less polluting than airplanes since 2017, because most of the trains run on sustainable electricity. So, take the train to your business trip or your business meeting.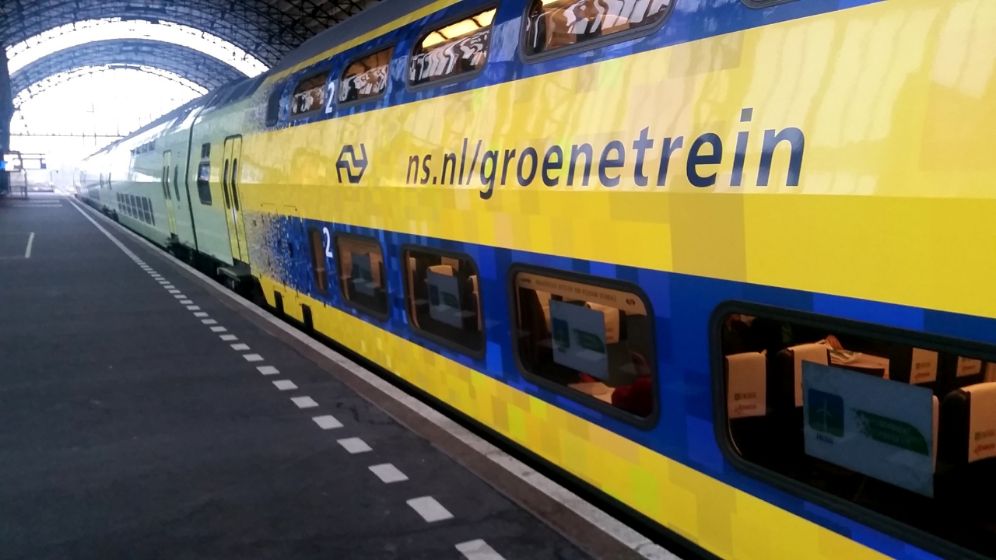 ©www.nos.nl
Eat more often vegetarian or vegan products and as many as local products
In the Netherlands we eat around 40 kilos of meat like beef, pork or chicken per person per year! That's two times more then 50 years ago! The meat industry in The Netherlands has increased considerably and that is bad for the environment. The farmer that produced all the meat, produced a lot of greenhouse gasses, uses a lot of water, space worldwide for cultivation and livestock feed which causes manure problems. Therefore, you need to try eating less meat products during your business trip and go for a tasty vegetarian or vegan option. This can be also very tasty, and only a day can make the difference!
An example, of a good water bottle is a dopper
This nice and durable bottle is refillable and available in different colors. Buy them at Bol.com in the link below:
https://www.bol.com/nl/p/dopper-drinkfles-450-ml-sea-green/9200000075680439/?suggestionType=browse&bltgh=jOkVzUrvg-Rn6CGAWvBJlA.1.2.ProductImage
Do not use animal-unfriendly attractions
Animal welfare groups have been calling for a long time to reflect on the situation and suffering of (wild) animals used as a tourist attraction. Selfies with tigers, riding on elephants or let monkeys do tricks at markets. It is not as it seems like. The animals are suffering pain and are treated unethically.
Choose for an ecological incentive and activity
You already can make a difference if you choose for an ecological incentive or activity! Ecological activities can be very nice. For examples like rafting, kayaking, rowing, yoga, cycling, hiking etc.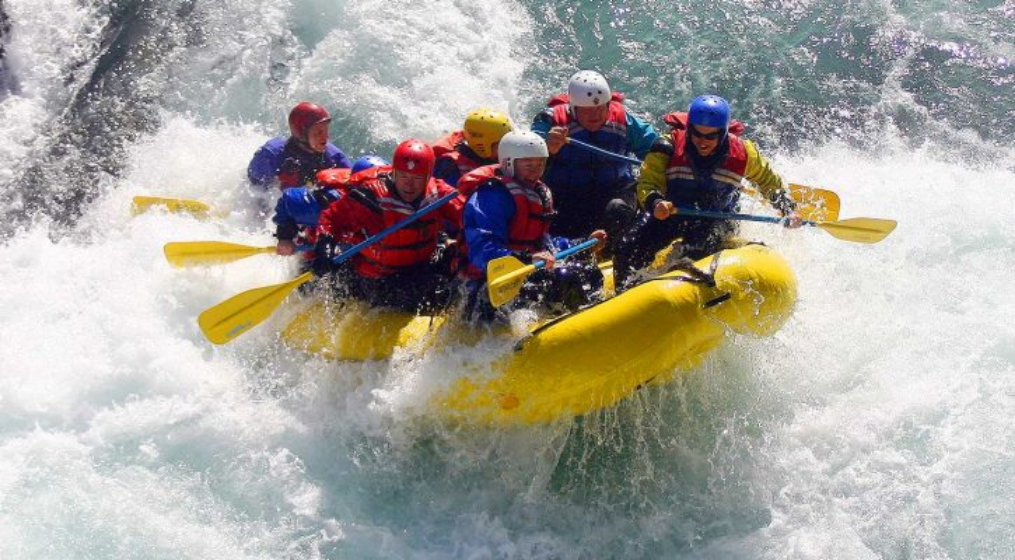 ©www.alpenexpres.nl
Are you looking for an incentive? We would like to organize your incentive! We don't book for groups or individually only, but we also book meetings, events and incentives! We would like to organize your next incentive trip! Click for the link for more information:
Use your own water bottle and be careful with water
Try to reduce little waste as much as possible and use a refillable water bottle. You can easily refill this water bottle during your trip. Be carefully with water during your trip and home. Do not leave the faucet unnecessarily open and do not shower for too long.
Of course, you can't follow all the tips, but remember:  All the little things help. Even if you only use a few tips this will make a big difference.