City trip is an amazing option to relax or change your environment for a small period. It can help you to continue your daily life fresh again.  We summed up 3 less famous cities to visit in Europe.
Wrocław, Poland
The city consist of a lot of interesting historical buildings and unique architecture. In addition, Wroclaw got the title of  European Capital of Culture 2016. That means Wroclaw has enough to offer in case of historical architectures. Furthermore, Wroclaw is Poland's fourth-largest city and is the major commercial, industrial and educational centre in the region. At the same time the city has a beautiful cultural centre with festivals, theatres, nightlife and a large student community.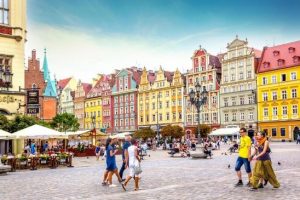 Trieste, Italy

Trieste is an Italian city bordering Venice and Slovenia laying in the northeast of Italy. The city is popular for its sights, history and architecture. Trieste has a lot to offer. You will find the most important ports of the country and many students. But Trieste is also one of the most famous coffee places in the world.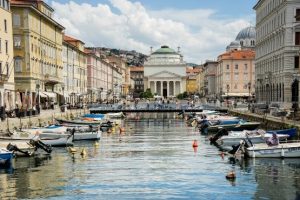 Plovdiv, Bulgaria
Plovdiv has a strong claim to being the oldest continually inhabited city in Europe. An obvious highlight is the (partially unearthed) Roman stadium below the main street.
Not only the architecture of Plovdiv is unique. Aylyak is serious business in Bulgaria as well. Aylyak is an untranslatable Bulgarian word, widely used to describe a certain state of mind.
To be aylyak means, roughly, to be relaxed, unaffected by external pressures, and receptive to the pleasures of existence.
For Plovdivians, aylyak is not merely a passing mood it is a way of life.