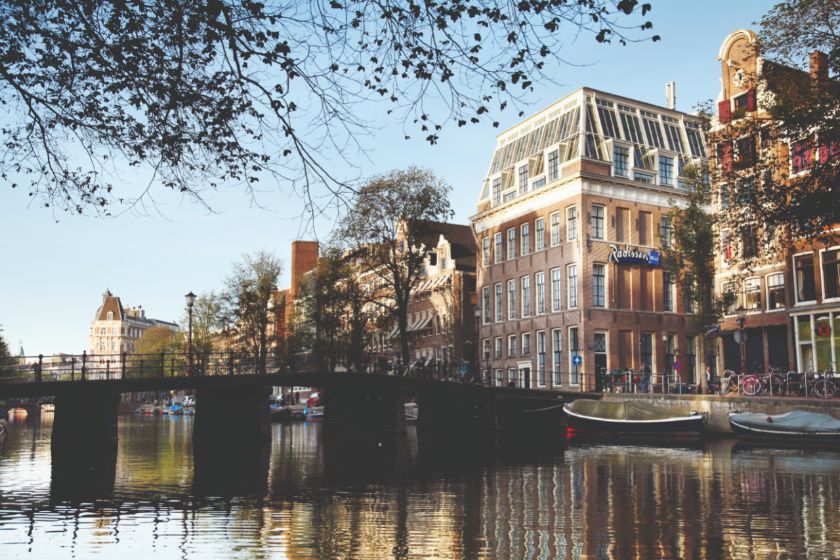 Amsterdam, the city of canals, tulips and bicycles, of Rembrandt and Van Gogh, draws visitors from the world over with its rich architectural and historical heritage. A few minutes' walk away from the iconic Royal Palace on Dam Square you'll find the Radisson Blu Hotel, Amsterdam. The hotel boasts a picturesque canal-side setting, allowing you to step out of the lobby and immediately stroll around the heart of this historical city – with the famed Van Gogh Museum and Anne Frank House within walking distance.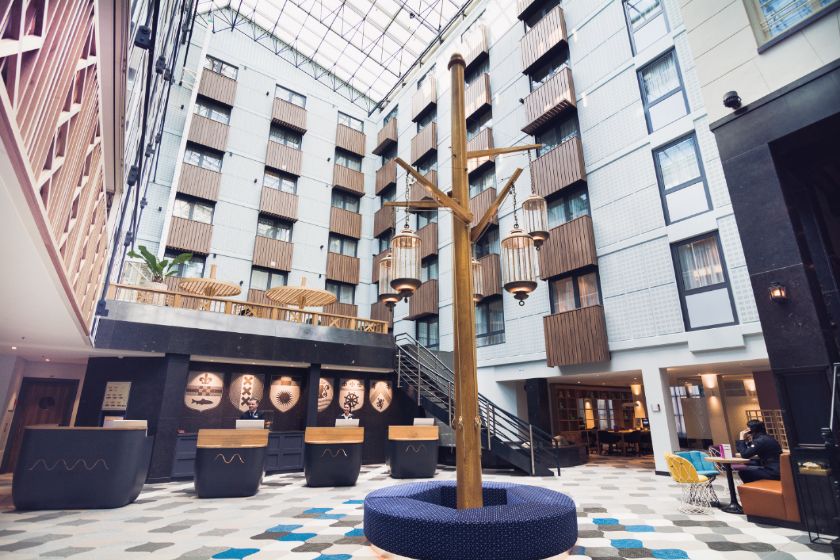 Enter through the bright, airy lobby atrium, then admire the rest of the building, which incorporates 18th-century merchant houses, a former paper mill and a 19th-century vicarage, all linked with contemporary architecture. Choose from 252 guest rooms and suites in two design schemes: Naturally Cool and Golden Age. All rooms provide free high-speed Wi-Fi, individual climate control and natural light. Dine elegantly in Restaurant De Palmboom, which serves seasonal, organic and local food. Dark woods, gold tones and a cozy fireplace offer a refined atmosphere as you socalize in the Pastorie Bar.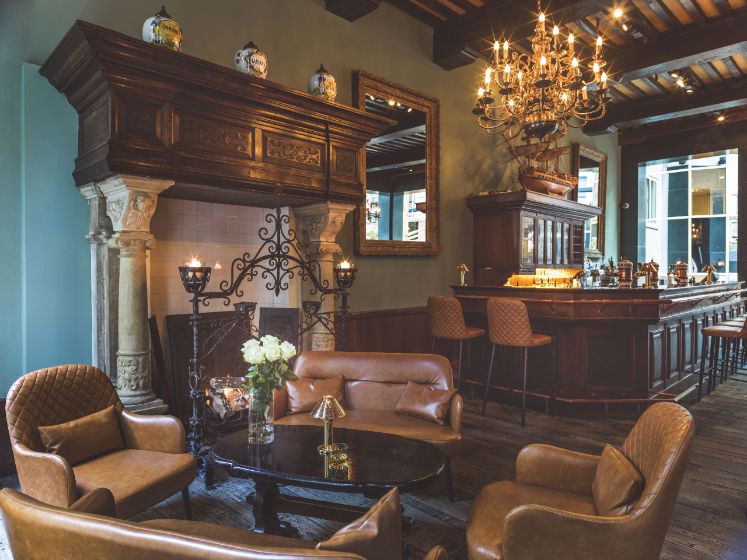 Our 9 flexible conference rooms provide a memorable setting for both business and social gatherings. They feature state-of-the-art audiovisual equipment and natural daylight. The 'Wapen van Amsterdam' room, located on the top floor with a capacity of 160 people, provides sweeping views of Amsterdam. Impress your guests with an exceptional Amsterdam experience by reserving a private canal dock for those arriving by canal boat.
Radisson Blu. Feel the difference.