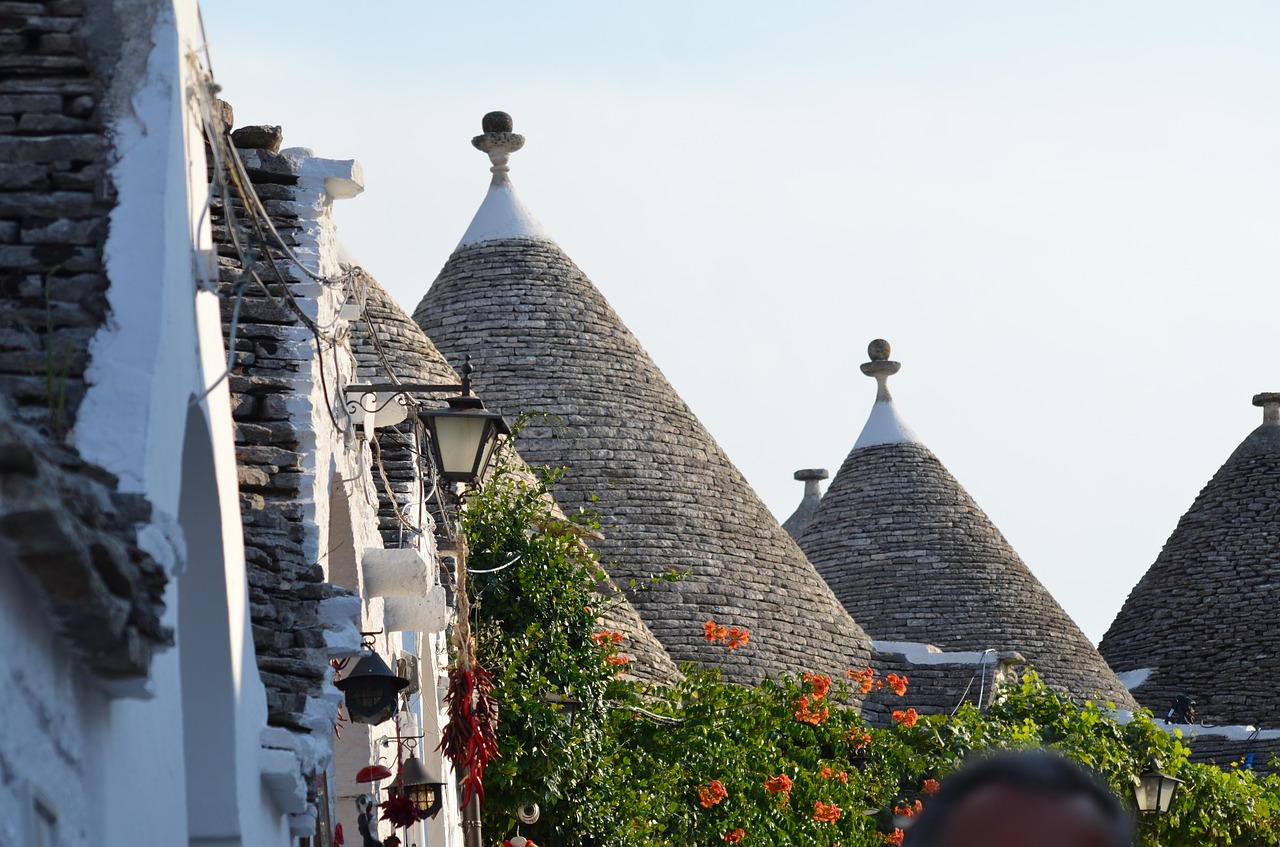 Not a really known place but very unique is the south Italian region Puglia. Puglia is surely worth visiting. Here ou will find culture, sea, beauty, delicious food (orecchiette as recommender) and unique experiences.
You can find many stalactites and stalagmites In the caves of Castellana in Bari. Besides that, it's a nice location for cooking workshops where you learn to make the most delicious pastas like a real Italian! The region is also perfect for a wine tour to one of the local wine gardens.
An absolute must is a visit to the Trulli. You can recognize these typical little houses by their typical roofs and white colour. The area is called 'the white city' because of the thousand Trulli you can find here.
Puglia perfectly lends itself for bicycle tours between olive trees, quad excursions, boat tours in the clear blue Adriatic sea and it's white sandy beaches.