The Ushuïba Ibiza Beach Hotel has implemented the biometric payment service PayTouch from Barcelona, so the guests (they can register upon arrival) can pay with their fingerprint during their stay for all the facilities: all facilities on the resort are equipped with finger print scanners, so the guests don't have to bring their wallet or creditcard anywhere when they want to buy something.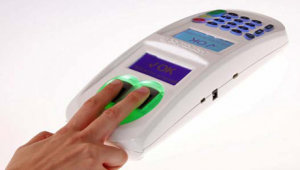 Digitalization has been a trend in the past decade. We see that some people digitalize their personal life, job, hobby's and dating habits. This is why we think our entire payment system will change sooner or later. The money as we know it will fade and make way for digital money only. Some day, you might even only be able to pay with your fingerprint.
The Ushuïba Ibiza Beach Hotel is not only watching the current trends, they are scoping the future ones. By implementing this biometric payment service, they are giving their clients a look into the future. Besides, by staying in this hotel, you can now become a trendsetter of the new payment system. Additionally, it would be very comfortable for the hotel guests that they don't have to think about their wallets. When they are going to the beach, for example, they now do not how to worry about their creditcard getting stolen.
From the hotel owners point of view this system has some downsides as well. If the system breaks down or fails at some day, they would need to have some sort of backup plan or the will lose money. Another question to be asked is how the maintain the system and at what cost? Since Pay-Touch is one of the few companies that produce these payment system, they pretty much have a  monopoly on the maintainance, which results in high prices.
The downside for the hotel client of the new payment implementation would be that the privacy has to be secure. Especially with privacy scandals of the past couple of years like the NSA documents, people tend to care about how their data is being saved. This seems to be a great challenge for the hotel.