Low cost carriers are low cost airlines that keep the overhead costs as low as possible. The flights depart from smaller airports due to the lower airport-tax. Also an additional fee will be charged for choosing a seat, a meal and extra luggage. In some cases a low cost airline is the subsidiary of a much bigger airline, like Transavia is the subsidiary of KLM. A few low cost airlines are Ryanair, EasyJet, Transavia and Corendon Airlines. Of these airlines Ryanair is the only one not flying from Schiphol.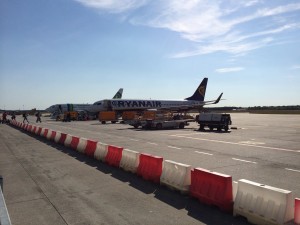 The low cost carriers and the smaller airports are growing. Take Eindhoven for example, they have a few shops (although not that many) and they have flights going to many cities in Europe. Also parking is no problem and with some airlines checking in for your flight can be done online up to two weeks before departure. This growth is necessary because of the growing demand. More people cut the transport costs on short trips, also paying for your preferred seat, meal or drink is not as popular as it used to be.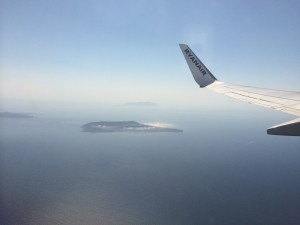 IATA, International Air Transport Association, said:
''Airports should offer a generic level of low cost facilities and services to all airlines to show their strong commitment to cost reduction, cost efficiency and continual improvement. Premium charges are only acceptable where additional facilities or services, such as boarding bridges and premium lounges, are specifically requested by and provided to individual airlines. Airport charges should be the same throughout each airport with no differential charging between airport terminal buildings.''
The transportation to and from the airport may be a bit longer, your suitcase have to paid and you might end up sitting next to someone that is not your travel partner. But the flight will be cheaper!