Should I go or should I wait another year to go on holiday? This question sounds really familiar, doesn't it? The decision to go on a vacation is quite difficult, since there are lots of aspects you need to consider. All those expensive destinations make it even harder to find a decent place to spend your vacation. Is there actually a destination that can save you a buck? Yes, there is! And don't think inside your own borders. No, this is the real deal! From these holidays you can create a listen-worthy story to tell back home after consumption, you can surprise your girlfriend or wife with, or something you can enjoy by just thinking about destinations that mean something. In this article we present some of the best low budget options.
Spain
Spain has always been a popular destination for holidays, primarily because of the weather. Since a couple of years, however, their competition grew because of money-saving options like Turkey. So far Spain has not felt this competition too badly, because tourists know Spain is a sunny place for the summer holidays.
The sun shines approximately 315 days a year in Spain, so you have to get really unlucky if you're not going to see it shining during your holiday. The coastline of Spain is really focussed on tourism, for young or older people. For example, Lloret de Mar and Blanes focus on the youngsters with all their clubs and cheap apartments. Benidorm and Torremolinos are very popular to the elderly.
In cities like Barcelona, Sevilla, Valencia or Madrid there is a lot of culture. In these type of cities, you will come across several monuments and typical Spanish restaurants. As most people are aware of, the specialty of the Spanish kitchen are their tapas (picture). The small tastes with a glass of wine with family and friends. In Valencia, the "pinchos" are very popular.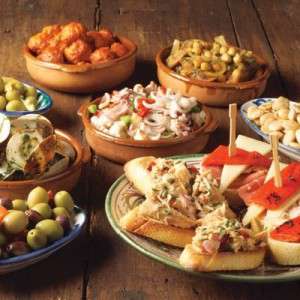 For breakfast you don't need to get over to Spain. Usually the locals have few or no breakfast at all. If they do, they have bread with chorizo, a garlic spiced sausage.  The big city hotels normally do supply their guests with a decent breakfast, because they know that most tourists value this.
Greece
Just like Spain, Greece it doing very well in the tourism sector. Not too strange, because the country has a lot to offer. The Mediterranean climate, beautiful landmarks, lots of culture and great food are some of the aspects that make tourists want to come down.
A very popular way to spend time in Greece is to go island hopping. This means you book a special package, that allows you to go to hotels on several Greek islands, with transfers by boats.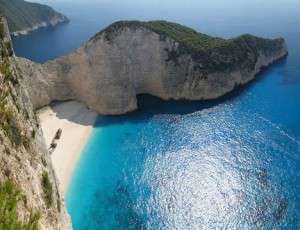 For youngsters, Greece build many clubs on the Island Chersonissos. Especially Dutch, English and Russian tourists enjoy coming here to spend a vacation with their friends. Starbeach is one of the best known outdoor clubs, with world famous DJ's like Hardwell, David Guetta and DJ Tiesto playing records for thousands of people.
Turkey
Turkey is in comparison with the other countries, probably the cheapest option to spend your summer holiday. With temperatures rising above 30 degrees, it is a popular place to get your tan on. One of the aspects that the tourists value, is the all-inclusive concept, which makes it possible for guests to eat and drink whatever they want. They don't have to mind the price of what they order, because the package they paid already covers all their expenses. The Turkish currency is still the Lira, but it is possible to pay with euros as well.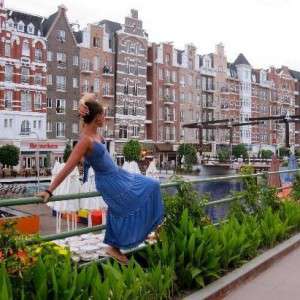 The Orange Country hotel, located in the popular destination Kemer, has made quite the effort to make the Dutch feel at home. They build some of Amsterdam inside their hotel! When you walk in to the reception, for example, it is a brilliant copy of the central station. Additionally, you can take a swim in their Herengracht or Prinsengracht. And besides their Dutch menu card, most employees even speak Dutch. Some people might find this slightly disturbing, but especially with young kids this is a great option.
Italy
Italy, well known for its great kitchen and culture, still counts as one of the most popular holiday destinations in Europe. Inland, there are lots of landmarks and monuments that will make you blink your eyes. The stories to be told with the older cities and monuments are very fascinating to most people. In the summers, lots of Dutch families go to the "Lago di Garda" or the "Lago Maggiore" to relax. For the more active vacation we advise you to go to the capitol of Italy, Rome.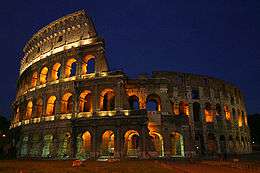 Rome, the cultural hotspot. Who doesn't know Rome? Heaven on earth for the culture fanatic. Even for those who don't care for culture, this city can be very inspiring. The weather is quite comfortable, but it can be very hot in the summer. One of the best aspects of room is the tremendous food. I mean come on, who doesn't like a table full of Italian treats. And above all Rome brings that special sphere. The perfect equation between culture and modernity. People who have experienced a trip to the centre of the roman empire can tell you that Rome won't let you down. Discount city trips to Rome are offered frequently. Make use of it and experience Rome.
Egypt
Egypt, the Turkey of Africa. Its all-inclusive resorts make this the ultimate relaxation destination for some. It's time for you to shine in Egypt with many authentic hotspots; It has the oldest culture including one of the 7 world wonders. The weather over there is warm and the sun is always shining. You can find amazing excursions and the best of all, its diving possibilities. Egypt will make you see how incredibly beautiful life under water can be.