Are you about to plan a business meeting but with a special twist than the previous ones? It's possible! There are so many inspiring meeting locations that it's almost impossible to choose one. Business Booking International is giving you several inspiring meeting locations. So, which one of the five options below is your favorite?
Meetings in a former train station (Amsterdam)
Charming and authentic that's for sure! The old train station in Amsterdam is often used for meetings and drinks. The station hall has beautiful old decorated facades and an old-fashioned station clock. It feels like you were at the station years ago and that a steam train can come by any minute. You will find many historical elements here, but the former train station also has some more modern aspects. That gives the combination a nice cool twist.  You can also use the rooftop terrace so you can enjoy the beautiful weather during or after a long meeting. No worries! There is also a covered area. This way you can enjoy this wonderful outdoor effect at any time of the year.
There  is a availability for a maximum of 250 people and there are also 2 special meeting rooms available.

©Meetings in a former train station
The sawmill (Utrecht)
This meeting location in Utrecht is very special! You can have a meeting in a mill. The mill is located on an 18th century industrial heritage. All tools that used to be used to get the wood sawmill to work are still present. But not just for decoration. They are still being used! During the week the mill is used for all kinds of meetings and in the weekends as a sawmill. A wonderful concept if you ask us.
There are 2 meeting rooms available and you can go from 2 up to 130 people.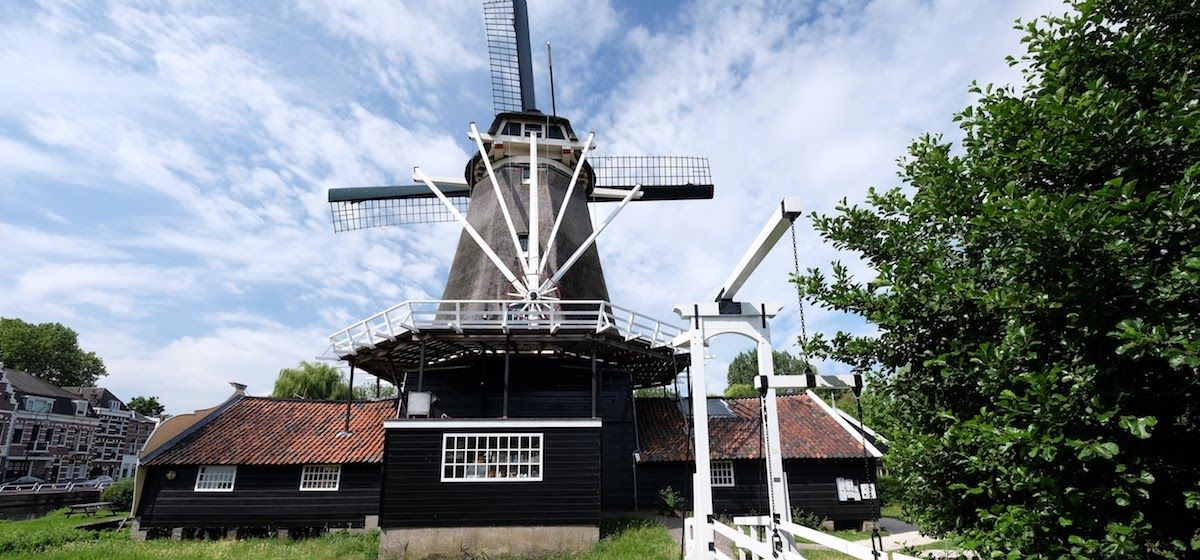 ©The sawmill
An underground chamber in a medieval building (Amersfoort)
A variety of gatherings are organized in this authentic medieval building. The building is decorated with furniture from the Middle Ages. Meeting at this place is more than just a meeting. This is an experience. The special thing about this location is that here the authentic ancient atmosphere is combined with modern design and comfort.
There is 1 meeting room available and you can go from 2 up to 22 people.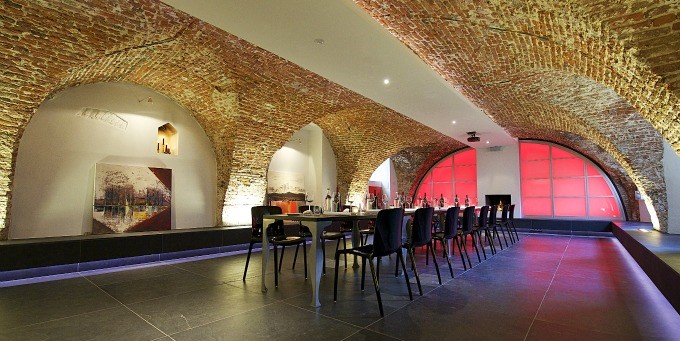 ©An underground chamber in a medieval building
TABACCO Theatre (Amsterdam)
This beautiful theatre in Amsterdam used to be a tobacco auction place. It's entirely designed in an industrial way. You can the love for the history of the building. The heather is modern and has a fresh look. And… the food is on Michelin level! Plenty of reasons choose this beautiful location.
There are 9 rooms available and you can go from 80 up to 150 people.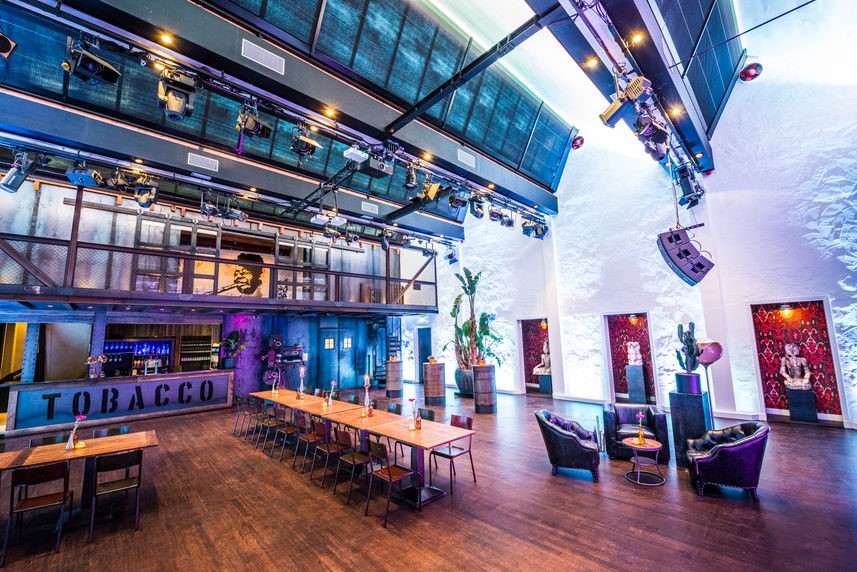 ©TABACCO Theatre
The Kromhouthal (Amsterdam)
The Kromhouthal in Amsterdam is an industrial inspired location. The rough appearance has been retained and the building is located on the IJ-Oever. This building offers a panoramic view of the water and Amsterdam center. The adjustable size of flexible spaces makes this building ideal for business and cultural events. The location is delivered empty so that you can fill the space according to your wishes. The building also offers opportunities for outdoor activities. Very flexible!
The curved hall has 8 rooms and you can go from 2 up to 800 people.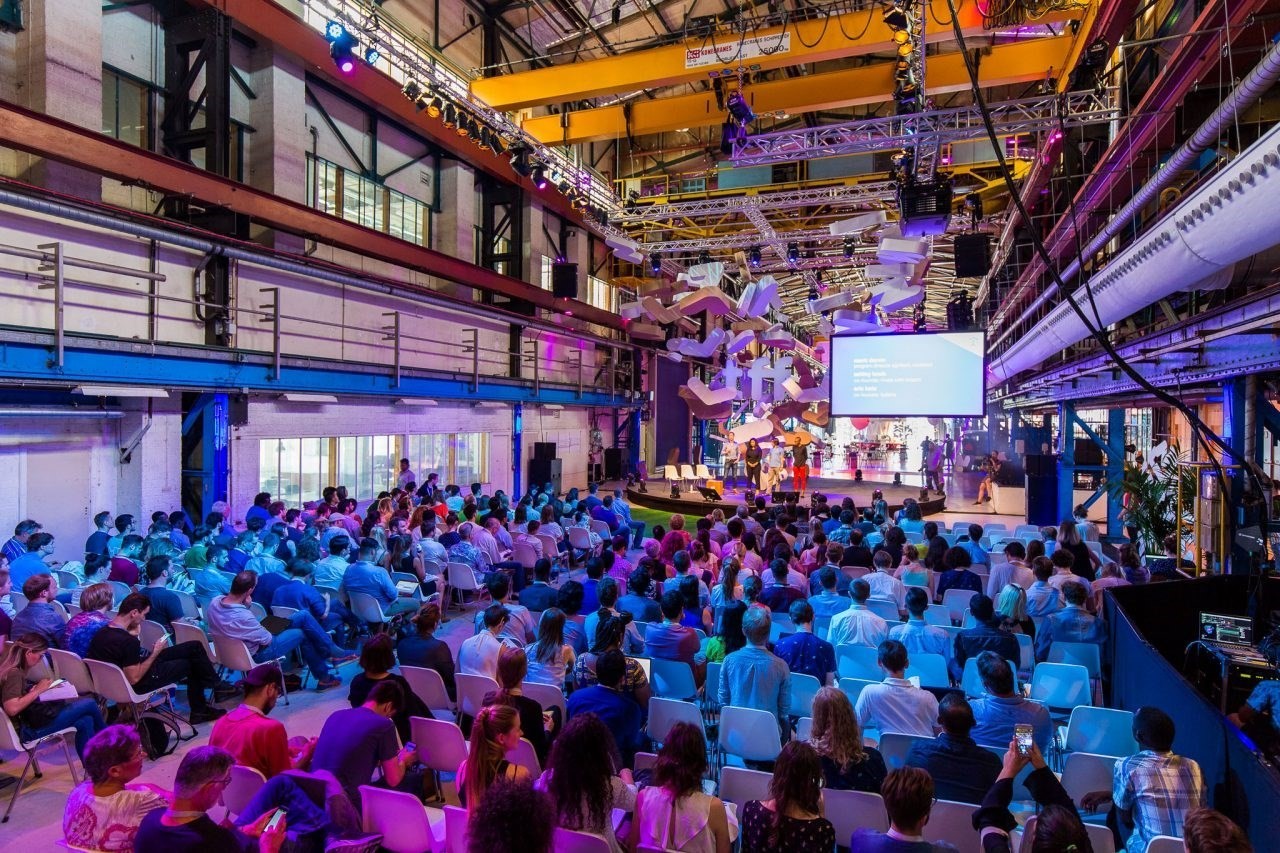 ©The Kromhouthal