In the last two months Business Booking International organized a few different trips to exhibitions in Germany. Here is a short summary of some of the trips.
Ramada Hotel & Conference Center München Messe
In June we organised a trip to the exhibition of Intersolar Europe, which is organised annually in Messe München. Intersolar Europe is the world's leading exhibition for the solar industry and its partners. This year more than 1.000 international exhibitors and over 38.000 trade visitors attended Intersolar Europe. The group stayed in the Ramada Hotel & Conference Center München Messe, which is a lovely hotel located right next to the Munich Messe.
Friedrichshafen
Outdoor Friedrichshafen is the leading tradefair for the outdoor sector. It's where trends are set, forecasts are discussed and opportunities are grasped. We were asked to organise a trip to this exhibition in July. Holiday Inn Express Friedrichshafen was the perfect place for this group to have their overnight stays, because of the location. It is right next to the Messe Friedrichshafen.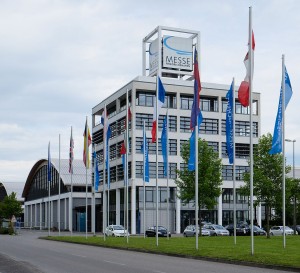 Central Hotel Kaiserhof Hannover
We had the honour to organize a trip to the Interschutz exhibition in Hannover Messe. Interschutz is the world's most renowned exhibition for rescue workers, firefighters and related professionals. This is the place where 1.400 companies from 49 countries present their cutting edge products and services. The group stayed at the wonderful Central Hotel Kaiserhof, which is located between the train station, theatre and opera house.