Last month Business Booking International has had a lot of different events. Here is a pick of the meetings and events we organized in April.
Park Hotel Amsterdam
Business Booking International has arranged a stylish meeting at the Park Hotel in Amsterdam, the meeting was for 12 international guests. After the meeting they went on a boat tour through the beautiful canals of Amsterdam. The next day they had a meeting as well. Afterwards they all went to the Rijksmuseum for an interesting private tour, which was the best way to end a meeting. Park Hotel is an ideal choice for the seasoned business traveller as well as the lifestyle-driven individual eager to access this vibrant city. Arts and culture, dining and nightlife are only steps away. Park Hotel caters to the value-minded, yet stylishly discerning guest.
Meeting room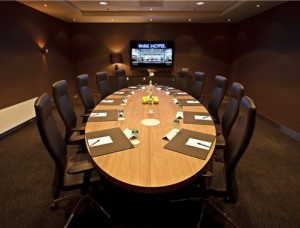 Hotel room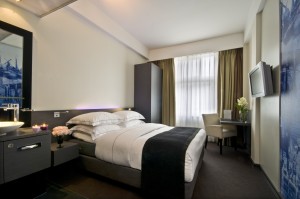 Hilton Rotterdam
For one of our clients in the medical industry we have organized a training for 10 persons at the Hilton hotel in Rotterdam. The training took two days, therefore they slept in the Hilton hotel as well. Hilton Rotterdam is set in the heart of the vibrant city centre of Rotterdam alive with cafes, restaurants and cultural events. Situated within walking distance of the Rotterdam Central Station, and between the entertainment, business and shopping district, the hotel is the perfect place to explore all that Rotterdam has to offer. Hilton Rotterdam's conference and event facilities include five large meeting rooms, two spacious boardrooms, and an upper lobby which is ideal for receptions and breakout areas.
Meeting room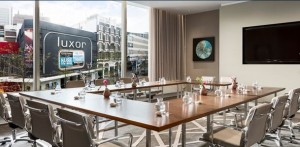 Hotel room