Diner & hotelovernachting in Hampshire Hotel Newport Huizen
28-11-2014

-

29-11-2014

Club Newport 1852
Club Newport 1852 ligt direct aan de haven bij Hampshire Hotel Newport in Huizen. Het restaurant is inspired by Peter Gast, chef-kok van sterrenrestaurant Schulten Hues in Zutphen. Zijn handtekening is duidelijk terug te vinden in het kwalitatieve karakter van het restaurant, zowel in het interieur als op de kaart. Club Newport 1852 is een toegankelijke 'place to be' voor foodies en liefhebbers van heerlijk eten en drinken. De wijn-spijs combinaties die op de kaart staan, zijn allemaal afkomstig van Peter Gast (spijs) en gastvrouw Jacqueline van Liere (wijn). Kortom, dé plek om te chillen, loungen en culinair te genieten direct aan het Gooimeer.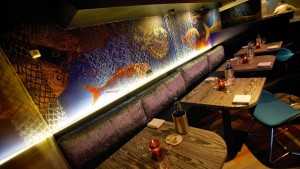 Hotel met prachtig uitzicht op het Gooimeer
Het toppunt van rust: wakker worden in uw luxe, ruime suite en niets anders horen dan de watervogels op het Gooimeer. Hampshire Hotel – Newport Huizen is een heerlijk hotel midden in het Gooi. Het biedt gasten prachtige uitzichten op het Gooimeer en de jachthaven. Een uitstekende plek voor een weekendje rust afgewisseld met actie. U kunt wandelen en fietsen in de omliggende natuurgebieden of op een (zeil)boot stappen en het meer over varen.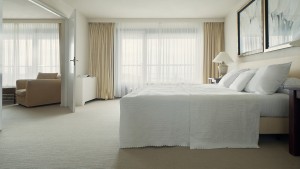 Warning: file_get_contents(http://maps.google.com/maps/api/geocode/json?address=): failed to open stream: HTTP request failed! HTTP/1.0 403 Forbidden in /home/bbih/public_html/wp-content/themes/bbi-global/inc/custom/frontend/custom-elements.php on line 1159
Locatie kon niet worden gevonden.
Available rooms
Please fill in your arrival and departure date and click "Search for available rooms".