Travel at high speed from Londen to the Netherlands
Good news! An ultra-fast direct Eurostar service is running twice a day from London to Amsterdam since the 4th of April. Travel from London St Pancras International in just 3 hours to Rotterdam, and in 3 hours and 40 minutes to Amsterdam. No seat belts, no turbulence and plenty of legroom.

The journey in the opposite direction from the Netherlands to London will, for the time being, still include a changeover at Brussels Midi. This is due to the fact that the Netherlands and the UK are still discussing passport control procedures. As soon as the governments have agreed on these procedures, a direct Eurostar service will be running from Amsterdam to London as well. This is expected to be realised in 2019.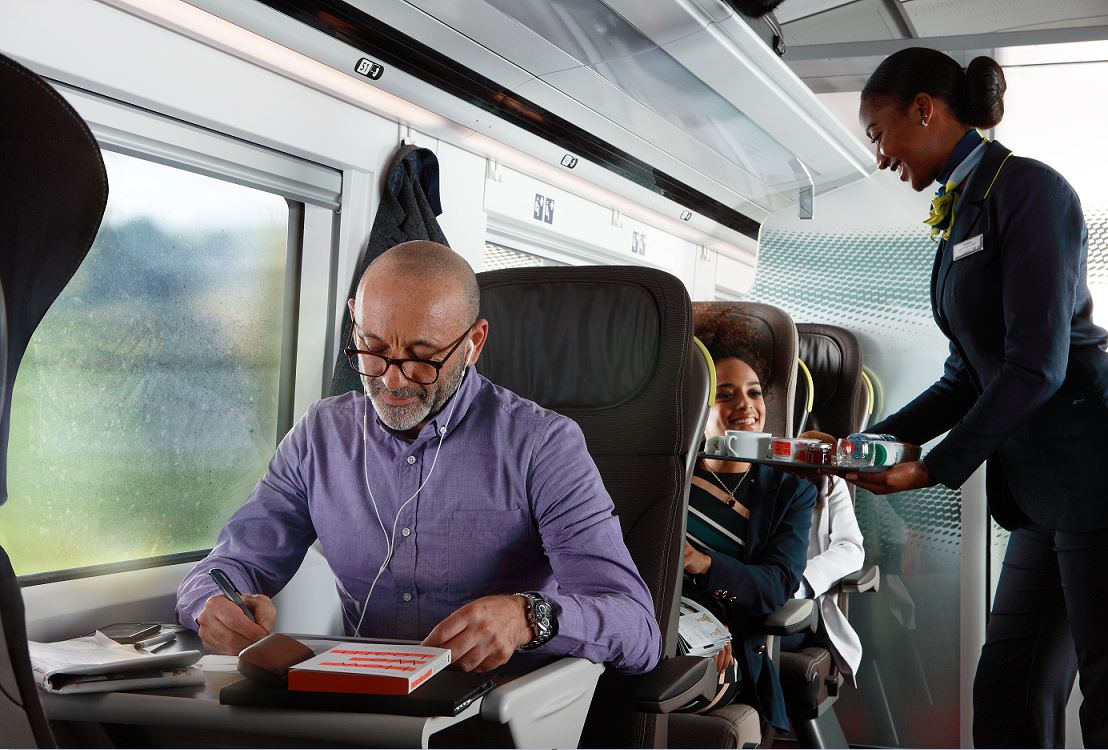 On the journey from London, the option to change trains at Brussels Midi will remain available, but as an addition to the two direct Eurostar services. Travelling with non-direct trains, you will arrive in the heart of the city in about 4.5 hours, which is also pretty impressive.
Another smart option is to fly to London and zoom back on Eurostar.
Discovery Fare
Soon an attractive offer will be available for corporate customers: the Business Premier Discovery Fare. For € 206.00 you will travel in complete luxury from London to Rotterdam or Amsterdam against fully flexible terms.