We offer to companies various services to book and organize travel and accommodation abroad or close to home. We support you to find a way in the jungle of hotels, flight itineraries, transfers and events. Depending on your desire you define the optimal way to co-operate with Business Booking International. Book smart, save time and money!
To call and /or email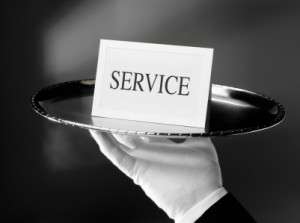 Don't you wish to spend too much time with booking your business travels? We do the job for you. By calling or by email you tell us your desire like destination, location, type of accommodation and your budget. We will search for you and respond with a suitable proposal. The more you define your wishes the better we can answer your needs.
Online booking tool for businesses
You prefer to control your own bookings of easy hotel reservations, flights and transfers? Our online booking tool is the solution for you. It gives you the opportunity to book a reservation online. Via this way you will always receive the best tariff and it is centralized via one bookings source. The bigger the booking via this tool the more reduction you will receive.
Personal account manager
Do you book especially travel with complexity or do you organize special events or incentives with a specific program or purpose? Then you can rely on your personal account manager. With him you have a perfect sparring partner and you can use his expertise. You can fully rely on him or partly. He will return with a proposal that fit into your desire. Because he knows you and your company very well, he knows exactly your preferences.
Implant services
Is it a daily task too book all your business travel? Think about the possible solution of implant services. On location we will locate a business partner who will organize business travel products and services for your company. Our partner knows all ins and outs of the travel world and because of working on location a personal relationship will arise. By doing so we can serve our clients much better and you have a direct point of contact in your company. You can hire a partner already from one day per week.
Tip!
By choosing one central point of contact where you can book all your business travel, you will get a clear overview of your yearly travel budget. We are able to support you with your travel and expense budget in order to identify interesting expense savings.
Questions?
You might have some questions about making the right choice for your business. We can answer your queries by phone or we can visit you and explain it more in detail.