A new year is coming, and that means you are most likely busy with planning the new year's reception. We have selected four of the best locations in and around Amsterdam to have a new year's reception.
#1 Tobacco Theater – Amsterdam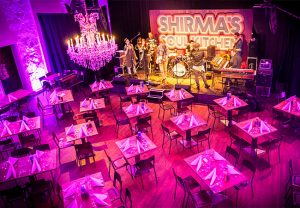 The Tobacco Theater is an industrial but historical place located in Amsterdam, in a small street called Nes. This location has a unique atmosphere, an extraordinary lighting system and the historical shed roofing.The roof is made of glass for the reason that it used to be a tobacco house, the tobacco plants would grow better with the light coming through the roof. Currently, the glass roof in combination with the automatic dimmers and lighting system gives an amazing ambience in the theater, which would be perfect for your new year's reception.
#2 Level Eleven – Amsterdam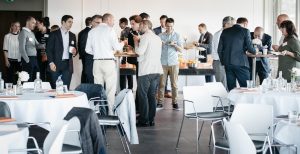 Level Eleven is an event location that distinguishes itself from other venues by providing a 360 degrees panorama view of Amsterdam on top of the building. The building has multiple purposes, for example meetings, events, incentives, weddings and of course new year's receptions! The venue provides various rooms of different sizes, you can choose out of a flexible room for 250 guests or, if preferred, a more intimate room for smaller groups. Level Eleven is located next to the central station of Amsterdam and therefore gives you the convenience of accessibility for all the invited employees. Next to that, the location offers stunning views of the city centre, 'het IJ', and the central station.
#3 Landgoed Duin & Kruidberg – Santpoort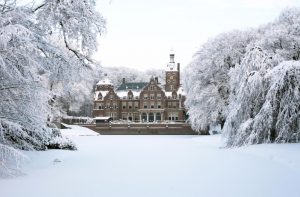 Landgoed Duin & Kruidberg is probably the most unique venue of this list, it is located in North Santpoort which is 30 minutes away from Amsterdam. The mansion offers multiple services, for example: an overnight stay, business meetings, weddings, dinners, events and incentives. Duin & Kruidberg is surrounded by a massive garden and a wooded area, this leaves plenty of possibilities to have outside activities. The enormous residence distinquishes itself by its warm ambience and historical impression. The place could be the perfect venue for your new year's reception!
#4 BAUT Paradijs – Amsterdam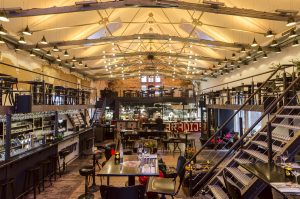 BAUT Paradijs is a bit different venue from the previous ones. It is located in Amsterdam East and has a more industrial and sturdy but cozy ambience. The place is being used for events, celebrations, meetings and drinks. BAUT is famous for its chef Michiel van der Eerde, whom worked for multiple Michelin-star restaurants after he appeared on the tv-program Masterchef. BAUT Paradijs always delivers a high standard of food and provides you with the ability to have a drink on the indoor terrace. All of this, makes BAUT Paradijs definitely a worthy place to have your new year's reception!
So… Which location is your favourite?