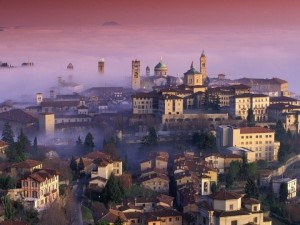 A city full of culture, art, small dining restaurants, nice accommodations to stay and many fine shops in narrow historic streets. Bergamo is one of the oldest cities in the Lombardy region and the capital of the province of Bergamo.
An overnight in Bergamo is already an experience because many accommodations are surrounded by nature as in the rolling hills of Bergamo and of course in the bustling city itself.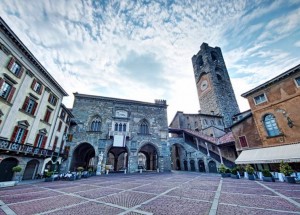 This historic city is divided by a high and a low section. The high part of Bergamo belongs to the old medieval town that was walled in the sixteenth century during the Venetian rule. The sights are mainly Piazza Vecchia where the Palazzo della Ragione and the Santa Maria Maggiore church is located.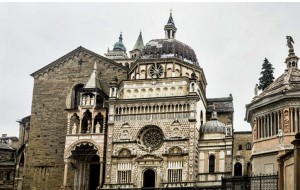 Another attraction such as the Accademia Carrara museum, which exhibited pieces of the world famous Botticelli, Raphael and Rubens is located in the low-lying part of the city and are definitely worth seeing. The city has many different types of restaurants and cafes where you can consume regional cuisine and wines.
What is recommended according to many visitors, is 'Ristorante Donizetti', located in 'Città Alta, which means old town. What is also recommendable is the famous 'polenta e osei', a cake with yellow sugar and chocolate birds.
Bergamo, if you love culture and like to experience real authenticity!