In 2017 Amsterdam Yachts has started renting out and selling typical dutch luxurious boats, so called "sloepen" in collaboration with several restaurants at different locations in the Netherlands. These restaurants are;
• The Harbour Club Amsterdam
• The Harbour Club Vinkeveen
• Restaurant Opbuuren in Maarssen
• EuroParcs Resort Port of Amsterdam in Uitdam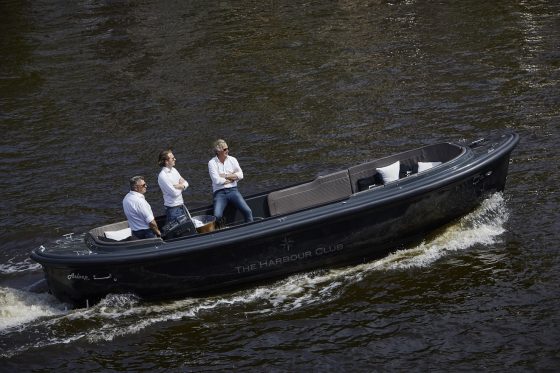 It is also possible to become a member of Amsterdam Yachts. As a member you will profit from discounts at these restaurants and will of course also get a discount on your next trip with one of the boats. Amsterdam Yachts believes in the concept that more and more people are rather renting boats than owning them. That's why they take care of the insurances, maintenance, cleaning and everything else. All you have to do is reserve the boat at one of the locations, a sailing license is not required. In the next couple of years they will most certainly add more boats to their fleet, that way you will be able to rent the boats at more and more locations.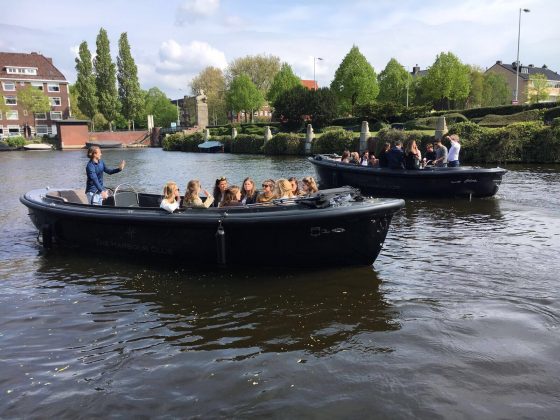 Amsterdam Yachts combines good food with going out a beautiful boat, that is why all their berths are located at top restaurants at terrific waterfront locations. We can help you to create a special event for your company on one of the boats. It can be a BBQ on board, a sales meeting or anything else. We will gladly help you with realizing your ideas.
Starting 2018 we will also start building and renting out our specialy designed luxury electrical boats in Amsterdam.