One of the biggest problems at many airports is the lack of entertainment, is just like no one ever thought about it. These 7 airports have given it a serious consideration. They want to entertain their visitors instead of visitors which are bored. Walking through these airports is not only entertaining but it is a whole experience.
Changi Airport, Singapore
The Changi Airport includes a cinema, a game room, a swimming pool on the roof and many more facilities. For the people who loves nature, it is also possible to walk through different gardens with ponds.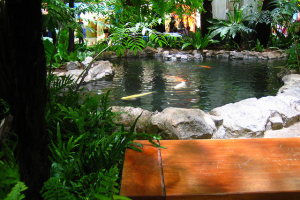 Munich Airport
Do you want to relax a bit? Just use the Napcab; it is a private cabin with a bed. If required you can be aroused by an alarm.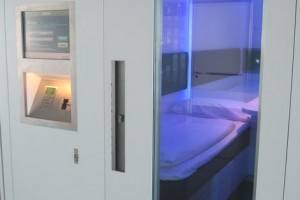 Amsterdam Schiphol Airport
Our Airport has also a lot of extras for travellers. While relaxing on the panorama terrace, you have a great view on the arriving and departing aircrafts. After the passport control, you can test your luck at the Casino or relax in a Shihatsu massage chair. It is also possible to borrow an iPad or books at the library of Schiphol Airport.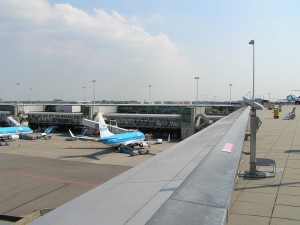 Hong Kong Airport
If you have to wait at the airport of Hong Kong it will not be a punishment. You can watch 3D movies at the cinema, or watch a movie while your children enjoy an educational playground. Children can dress up and play several roleplays.
Helsinki Airport
While you are waiting, you can relax at several Wi-Fi chairs, which are positioned at the airport. You have a lot of privacy and no one will disturb you. In addition Helsinki Airport owns a museum, a photo performance and a lot of art which can be visited. If you are tired it is also possible to do a nap in one of the GoSleep chairs. While you sleep, your phone will be charged and you will be isolated from light and sound.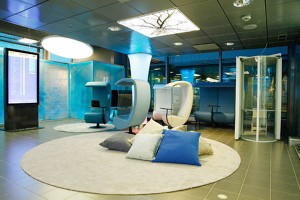 San Francisco Airport
San Francisco is an airport full of art. The airport owns several art routes which are specially made for children. Adults can choose between several expeditions or just relax in the spa or one of the two yoga rooms. These yoga rooms are free of charge and can be visited 24 hours a day. If you love reading you can borrow books or newspapers without any payment and withdraw yourself to one of the reflection rooms. Are you on a business trip and you need to brainstorm, the airport can offer you several brainstorm spaces.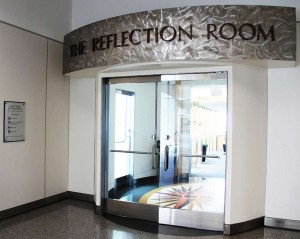 Las Vegas Airport
When you pick up your luggage and you are through the several control points, McCarran Airport looks like an enormous casino. Even on the toilets, the airport has slot machines. Next to slot machines, the airport has a lot of art, play rooms for children and one of the most famous cafés of the United States: Wendy's. Do not forget to do a gamble!